WE'VE PARTNERED WITH STRAVA TO HOST
The first non-competitive challenge to talk about periods in sports.
Join the challenge today to unlock an exclusive
33% discount on snuggs period underwear.
Join the challenge
THE CHALLENGE WILL BE ACTIVE FROM MAY 1ST TO MAY 28TH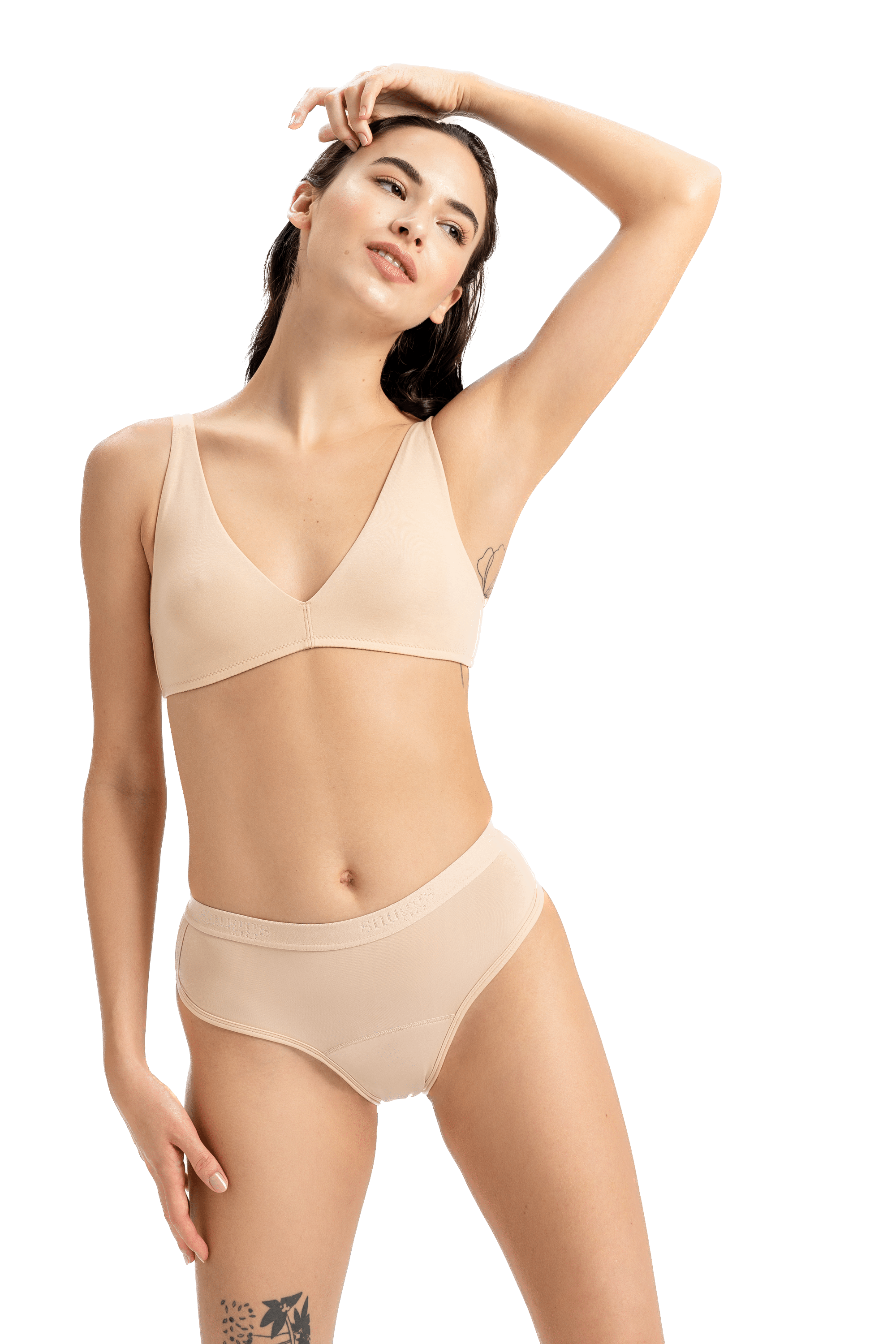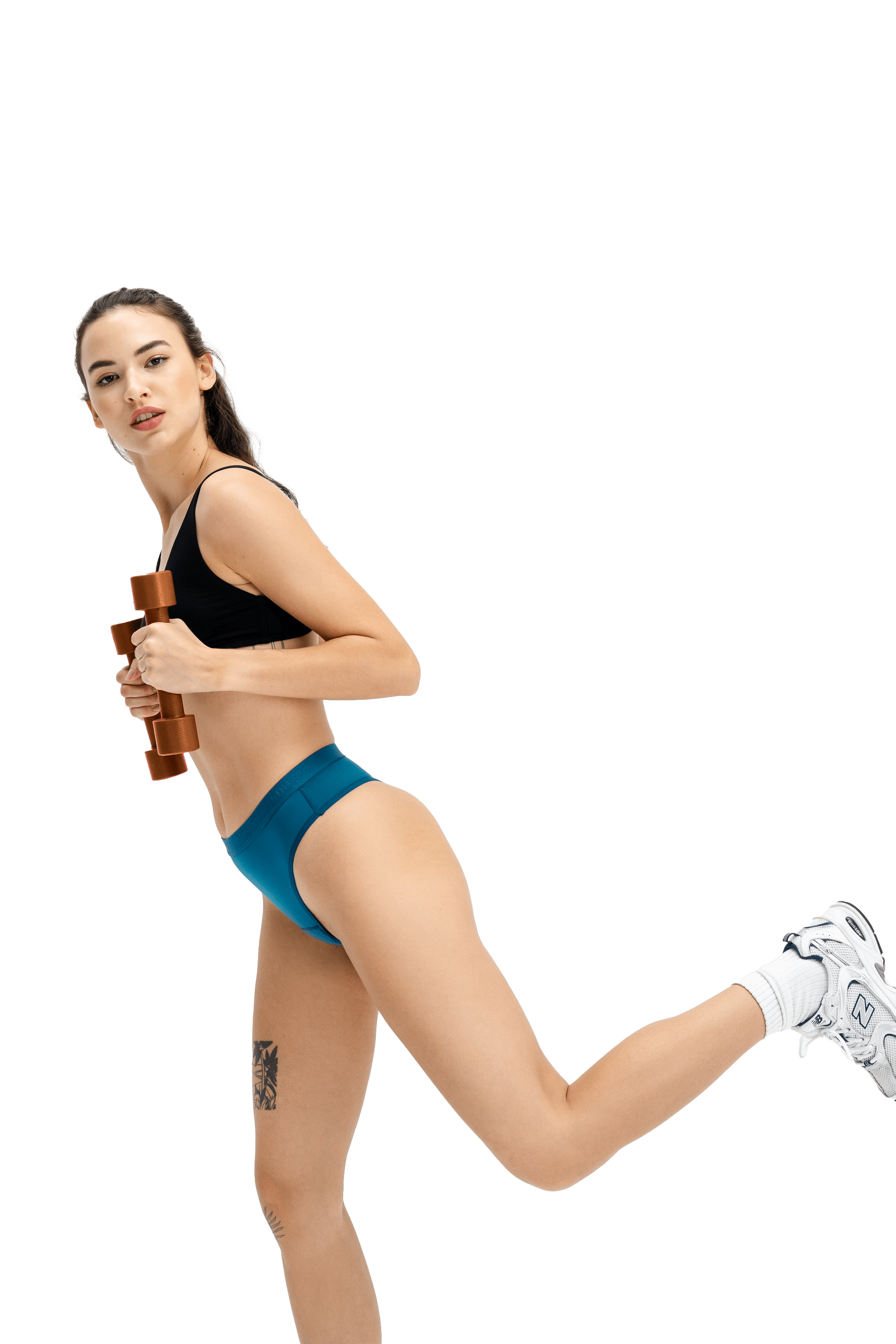 HOW DOES IT WORK?
Everybody wins!
All you need to do is complete the challenge by uploading 60 minutes of any activity within 14 days and get 33% off all snuggs models.
Join the challenge and receive a €15 voucher
1
Join the Strava challenge
3
Upload 60 minutes of activity to get
33% off all snuggs products
KUDOS TO ALL OF YOU
Napping on the couch, taking the dog out, or pushing yourself hard–despite the heavy flow?
Even if you're not currently on your period, we would love to hear from you.
Join the challenge and talk about periods in sport. Tag the @snuggs club in your activities, and use the hashtag #SnuggsPeriodChallenge to get in on the conversation.
Join the challenge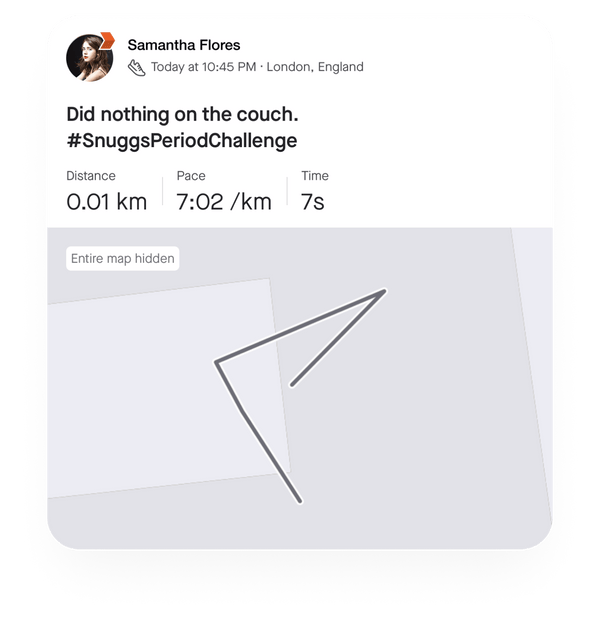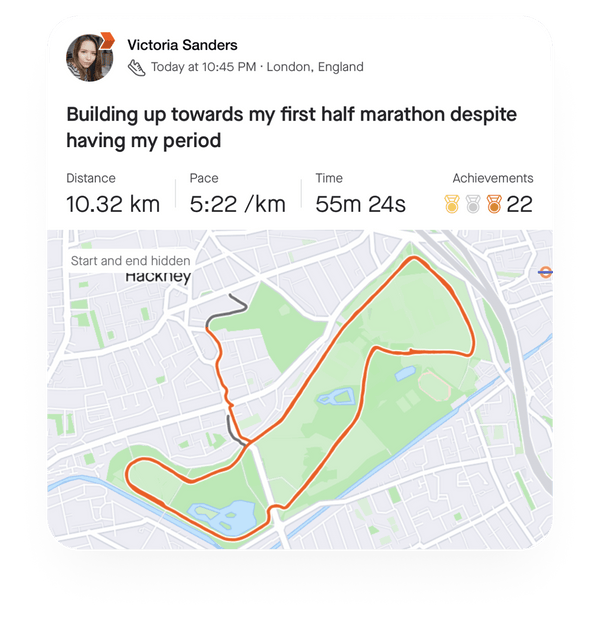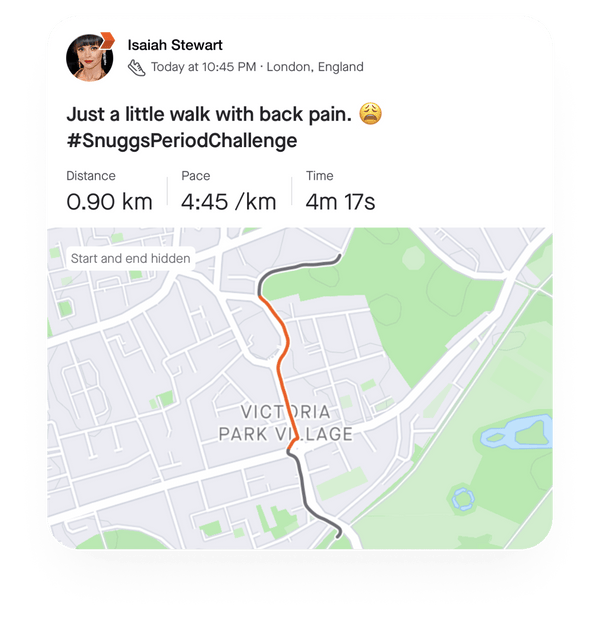 SPREADING AWARENESS
People menstruate. Period.

But somehow, it is still being stigmatized.
Poor empathy and understanding
Your running squad, football team, LARP club, or even your family may feel uncomfortable discussing your period and howit affects your performance. However, it's important to start having open conversations about periods to reduce thestigma around the topic.
Lack of scientific research
Even today, how periods affect physical and mental performance remains one of the biggest mysteries in the world ofsports. There is a pressing need for more funding to support scientific research in this area.
Suitable products
Millions of people around the world still face significant challenges in accessing period products. Even for those whohave access to these products, many can be uncomfortable to wear during exercise.
Supported by Athletes
Be part of the
high-
perfomance
-impact team.
Join the challenge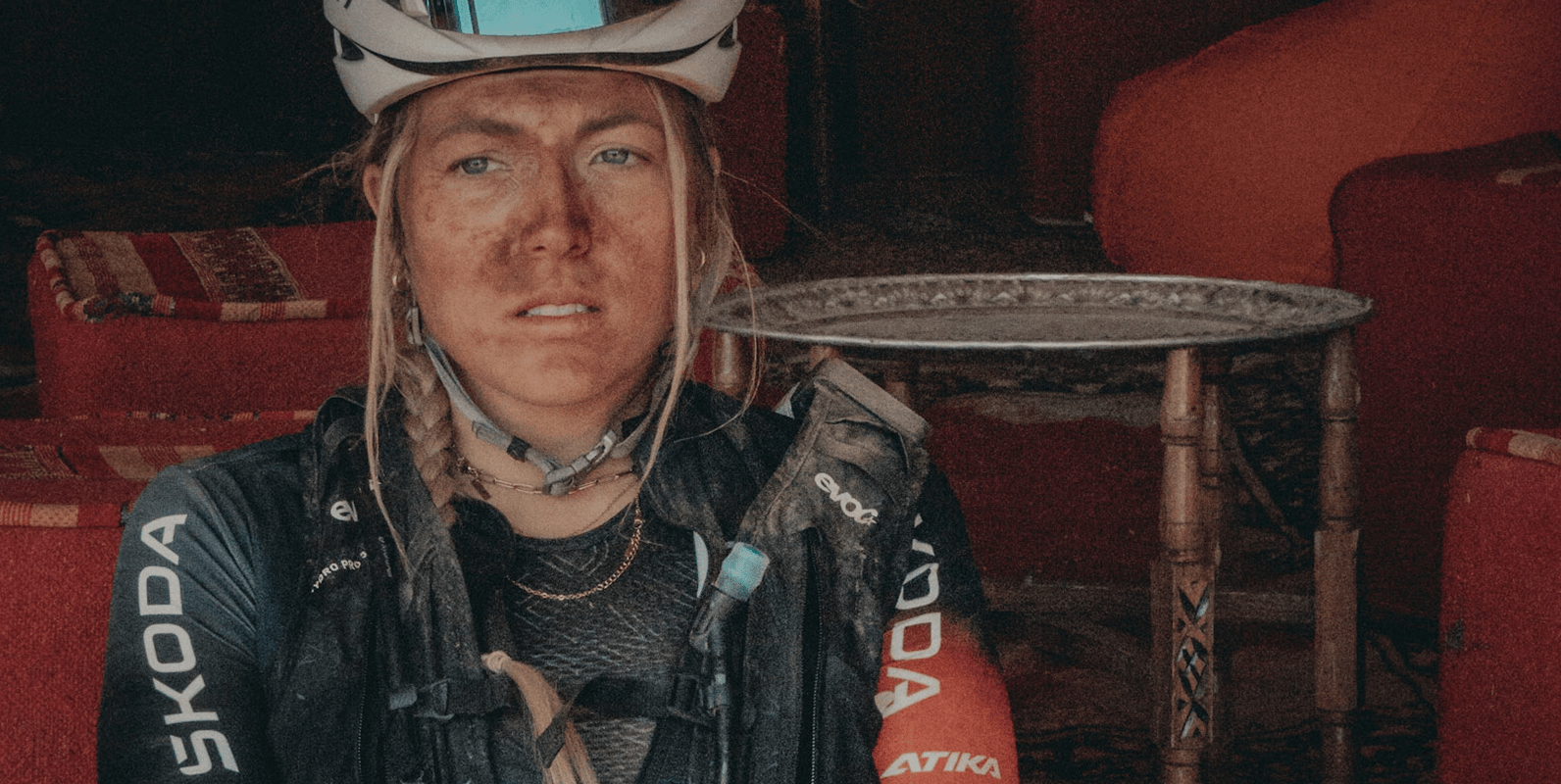 "In my cycling adventures, it is particularly difficult to overcome challenges when I am on my period."
Alina Jäger
Cycling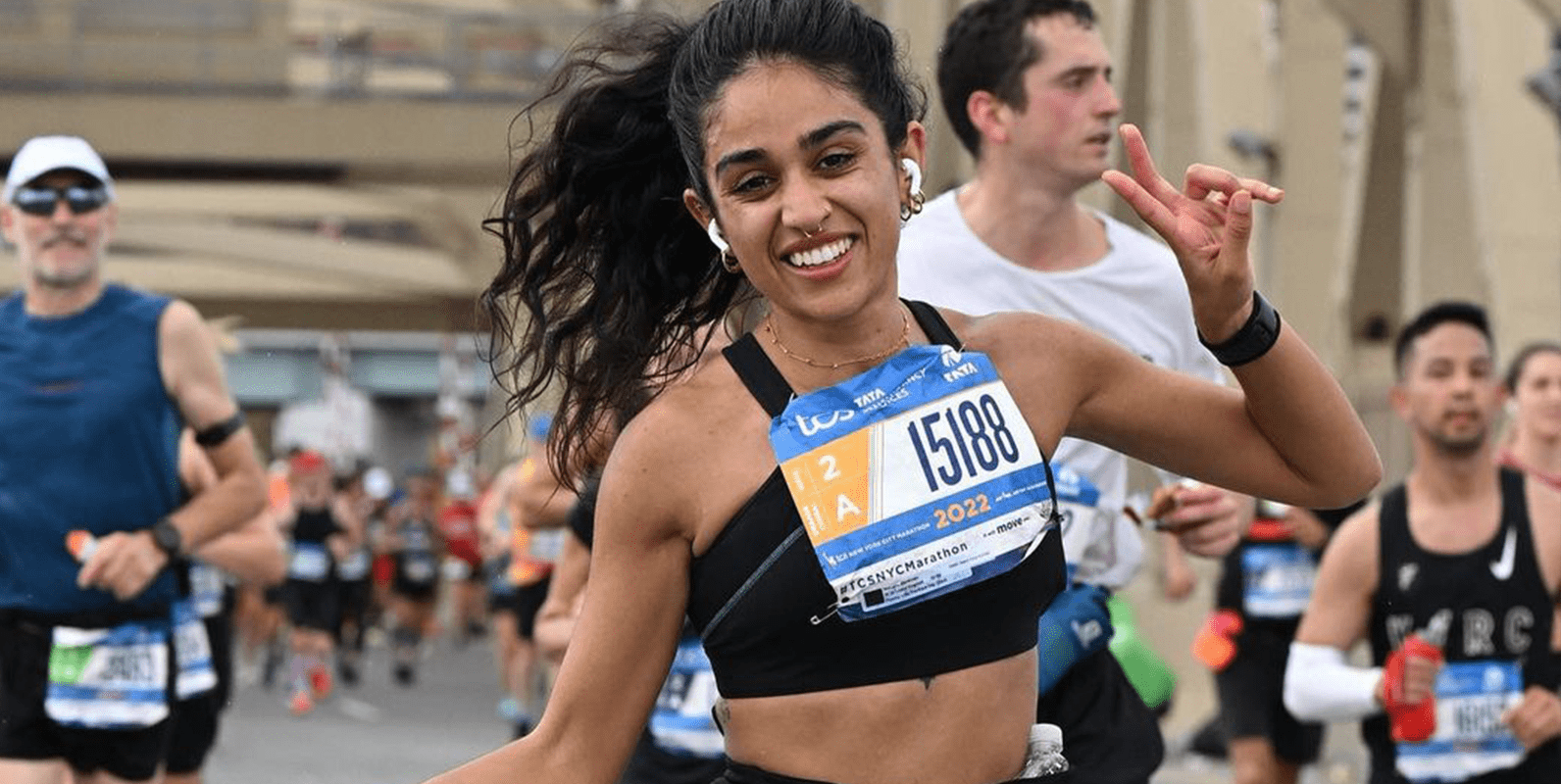 "I value my period pants just as much as I value my trainers."
Savannah Sachdev
Running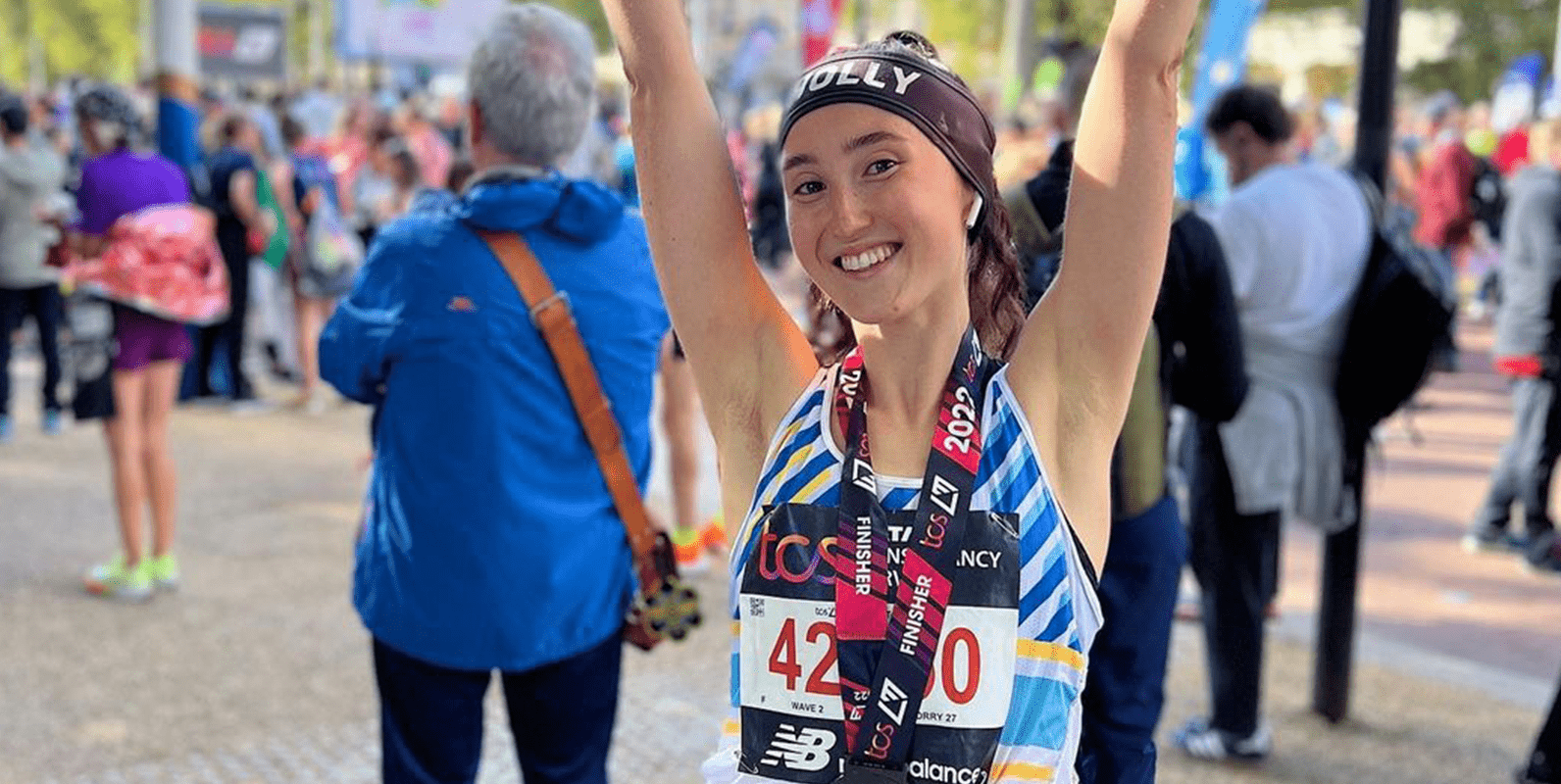 "I'm finishing marathons and setting PBs even with my period."
Holly Gabrielle
Marathons
Active period underwear
Period products should not be a barrier if you want to stay active

.
Make your next activity while on your period more comfortable and unconstrained.
Shop snuggs